GTI HOME PAGE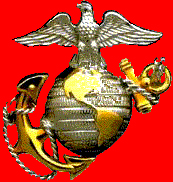 WHEN COMBAT STARTS, OUR
TROOPS DESERVE 100% SUPPORT

A LAND USE IMAGERY COMPANY
GEOTECHNICAL - CONSTRUCTION - MARKETING - LITIGATION - PLANNING - COMMUNICATIONS

AERIAL, GROUND, & UNDERWATER PHOTOGRAPHY
VIDEOGRAPHY & NON-LINEAR DIGITAL EDITING
STEREO 3D & MONO-SCOPIC IMAGERY
250,000+ FRAME PHOTO LIBRARY - COLOR, FALSE COLOR INFRARED, BLACK & WHITE, SIDE SCAN RADAR, 1928 TO PRESENT
COMPUTER BASED 3D AIRPHOTO ANALYSIS & INTERPRETATION WITH INFRARED & GEOTECHNICAL SPECIALTIES
---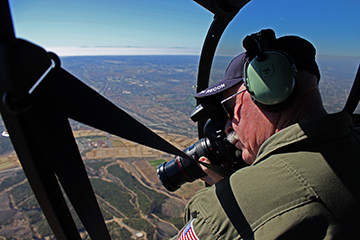 3D ANAGLYPH

OBLIQUE STEREO HIGH RESOLUTION 48 BIT COLOR 2D & 3D PHOTOGRAPHY & HD VIDEO, FOR AIRPHOTO ANALYSIS, DOCUMENTATION, PLANNING, PRESENTATIONS & PRINTING
---
PROJECTS FROM ONE OR MORE CLIENTS ARE GROUPED AND COST SHARED FOR MARKETING, DOCUMENTATION, PLANNING, COMMUNICATIONS, AND INSURANCE APPLICATIONS.
---

PRE-PLANNED, CORDINATED TECHNICAL, & PROFESSONAL PHOTOGRAPHY, VIDEO, GRAPHICS, AND EXHIBITS TO SUPPORT AND CLARIFY EXPERT WITNESS TESTIMONY
---
QGIS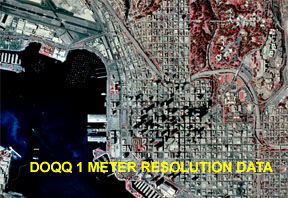 STATE WIDE SET OF DOQQ MAPINFO GEOCODED FILES, WITH ECW COMPRESSION FOR FAST RESPONSE. ONE (1) METER RESOLUTION. EXCELLENT BASE SET FOR GEO-CODING OTHER DATA.
---

NEWS PHOTO, VIDEO, & INVESTIGATIVE PHOTO JOURNALISM