GEOTECHNICAL PHOTOGRAPHY & VIDEO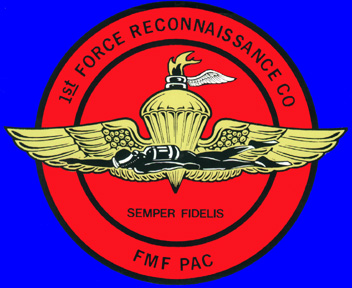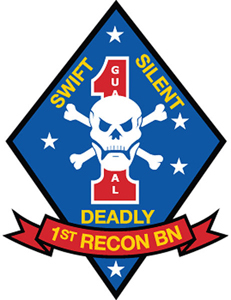 WHEN COMBAT STARTS, OUR
TROOPS DESERVE 100% SUPPORT

GEOTECHNICAL PHOTOGRAPHY & DIGITAL VIDEO, 2D & 3D

3D ANAGLYPHS, YOU WILL NEED A PAIR OF RED/BLUE STEREO GLASSES FOR BEST RESULTS. THIS IS THE NEPTUNE LANDSLIDE IN ENCINITAS, CA & MT. SAINT HELENS POST BLAST. 3D PRESENTATIONS PREPARED ON REQUEST.
(FREE SOFTWARE AVAILABLE ON THE INTERNET AT JPN.ORG)

Anaglyph stereo is one of the older, and more basic forms of stereo viewing, but it still serves an important, and very cost effective purpose, in all aspects of Geotechnical Investigations, and the use of land.
GTI USES CUSTOM BUILT 3D PC DESK TOP COMPUTER SYSTEMS, BUILT ON THE HIGH QUALITY NVIDIA 3D VISION TECHNOLOGY. THESE SYSTEMS PROVIDE FULL STEREO PHOTO ANANLYSIS, WITH 3D IMAGE MANIPULATION, IN A COMPUTER ENVIRONMENT.
ALL GTI PROJECT IMAGES ARE SHOT IN 3D.
OFF SITE STEREO WORK IS FACILITATED BY THE LATEST IN 3D LAPTOP COMPUTER TECHNOLOGY FROM TOSHIBA, WITH THE TOSHIBA QOSMIO 17" 3D LAPTOP COMPUTERS.
GEO-TECH IMAGERY HAS BEEN DEVELOPING AND REFINING SPECIALIZED APPLICATIONS OF 2D AND 3D PHOTOGRAPHY AND VIDEO FOR GEOTECHNICAL, ENVIRONMENTAL, ARCHEOLIGICAL, ENGINEERING, AND OTHER TECHNICAL FIELDS OF INVESTIGATIONS, FOR MORE THAN THIRTY (40) YEARS. THE RESULT IS IMPROVED INFORMATION QUALITY, & QUANTITY, WITH EXTENDED USES OF VISUAL IMAGES IN 2D AND 3D.

THESE IMPROVED CAPABILITIES HAVE MULTIPLE APPLICATIONS IN ALL AREAS OF LAND USE. INCLUDING PLANNING, INVESTIGATION, LITIGATION, COMMUNICATIONS, DOCUMENTATION, PRESENTATIONS, AND MARKETING. THESE IMPROVEMENTS IN THE ACQUISITION, AND USE OF VISUAL IMAGES, WITH ASSOCIATED COST SAVINGS, ARE ACCOMPLISHED THROUGH PROPER PLANNING, AND EXECUTION OF IMAGE ACQUISITION, DESIGNED FOR THE PROJECTS.
ENVIRONMENTAL & HAZMAT EXPERIENCE
STANDARD COMMERCIAL PHOTOGRAPHIC SERVICES ARE ALSO AVAILABLE IN CONJUNCTION WITH TECHNICAL SERVICES, OR AS A SEPARATE SERVICE.
GTI CAPABILITY PRESENTATIONS
DUE TO THE DIVERSE NATURE OF GTI's SERVICES, IT IS NOT POSSIBLE TO PRODUCE A REASONABLY SHORT AND INFORMATIVE WRITTEN DOCUMENT, EXPLAINING ALL, OR EVEN MOST IMAGE APPLICATIONS. THEREFORE, A VISUAL PRESENTATION IS AVAILABLE TO DEMONSTRATE VARIOUS APPLICATIONS OF TECHNICAL PHOTOGRAPHY. THE TECHNICAL TALK IS APPROXIMATELY ONE HOUR IN LENGTH, AND IS AVAILABLE ON REQUEST IN THE SOUTHERN CALIFORNIA AREA. THE PRESENTATION WILL BE AVAILABLE IN AREAS OUTHSIDE SOUTHERN CALIFORNIA WHEN STAFF ARE IN THOSE AREAS ON PROJECT WORK. IF I CAN PROVIDE ANY ADDITONAL INFORMATION OR JUST ANSWER SOME QUESTIONS, DO NOT HESITATE TO CONTACT ME.
WOODROW L. HIGDON
PRESIDENT