STOCK PHOTO LIBRARY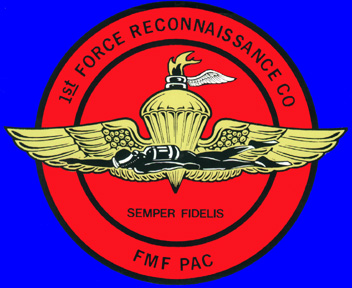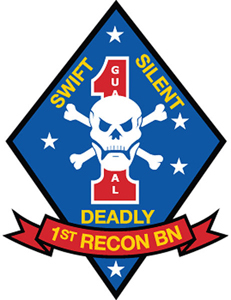 WHEN COMBAT STARTS, OUR
TROOPS DESERVE 100% SUPPORT

STOCK & NEWS PHOTO LIBRARY
LIBRARY CATALOGED IN MAPINFO GIS FOR RAPID SEARCH & PRODUCTION
GTI HAS AN INTERNATIONAL PHOTO LIBRARY WITH MORE THAN 250,000 FRAMES OF AERIAL, GROUND, AND UNDERWATER PHOTOGRAPHY & VIDEO. A LARGE PART OF WHICH IS STEREO IN BOTH VERTICAL AND OBLIQUE. ALL PHOTOGRAPHY.
AERIAL PHOTO SPECIFICATIONS
OBLIQUE & VERTICAL

STEREO IN AERIAL & GROUND IMAGERY

HISTORICAL & RECENT

STANDARD COLOR, FALSE COLOR INFRARED, BLACK & WHITE, & SIDE SCAN RADAR

IMAGES SIZES INCLUDE 2.25, 2.75, 5 INCH, & 9 INCH FILMS, AND HIGH RESOLUTION DIGITALS

TIME COVERAGE FROM 1928 TO PRESENT
AIRPHOTO LIBRARY ACCESS:
GTI's LIBRARY IS CATALOGED IN GIS. THIS ALLOWS FAST, NO COST SEARCHS. A COPY OF THAT GIS SHAPE OBJECT DATA BASE IS AVAILABLE FOR DOWNLOAD.
LIBRARY COVERAGE BY AREA
ALL CATEGORIES ARE BROAD AND GENERAL. THE STOCK IMAGE LIBRARY CONTAINS OVER 250,000 IMGES. MANY GROUND, & OBLIQUE AERIAL IMAGES ARE GENERATED IN BOTH PORTRAIT AND LANDSCAPE FORMATS.
SHIPPING - VIA UPS
BY COUNTRY
UNITED STATES
BONAIR, NETHERLAND ANTILLES
CANADA
GRAND CAYMAN, BRITISH WEST INDIES
CHINA
TORTOLA, BRITISH VIRGIN ISLANDS
JAPAN
US VIRGIN ISLANDS
MICRONESIA SOUTH PACIFIC
AUSTRALIA
FIJI
NEW ZELAND
HONG KONG
BAHAMAS
EUROPE (FRANCE, GERMANY, AUSTRIA, ETC.)

GEOLOGIC AREAS
LANDSLIDE, DEBRIS FLOWS, AND OTHER GRAVITY HAZARDS
EARTHQUAKE DAMAGE & FAULT IMAGERY
DRILLING & TRENCHING INVESTIGATIONS
ENGINEERING GEOLOGY
EROSION FEATURES & CONTROL DEVICES
GEOLOGIC FIELD INVESTIGATION
FLOODING AND ASSOCIATED DAMAGE
SOIL ENGINEERING INVESTIGATIONS
GEOTHERMAL FEATURES & FACILITIES
GLACIAL
HAZARDOUS WASTE
HILLSIDE GRADING OPERATIONS & EQUIPEMENT
HYDROLOGY & WATER STORAGE FACILITIES
INFRARED IMAGE INVESTIGATIONS
GEOMORPHOLOGY (LAND FORMS)
VOLCANOS & VOLCANIC FEATURES

GENERAL
ARCHITECTURAL (OLD & NEW)
CALIFORNIA MISSIONS
COASTAL, MOUNTAIN, & DESERT SCENICS
CONSTRUCTION GRADING & BUILDING
COVERED BRIDGES
CULTURAL VIEWS (METROPOLITAN, URBAN, RURAL, ETC.)
ENERTY PRODUCTION
ENGINEERING
FALL COLORS (NEW ENGLAND & THE NORTHERN US)
FLOWERS, VEGETATION, & MUSHROOMS
GEOLOGY
HAND FLIDERS, AIRCRAFT, & LIGHTER THAN AIR SHIPS
HELI-SKIING
HISTORIC SITES
MAN ON THE STREET (PEOPLE AT WORK)
NATIONAL PARKS & MONUMENTS
NUCLEAR POWER PLANTS
PALACES (JAPAN, CHINA, EUROPE, ETC.)
SUNSETS
TEMPLES, SHRINES, CHURCHES (NEW & OLD)
TRANSPORTATIONS (PLANES, TRAINS, SHIPS, AUTOS)
TRAVEL & TOURISM
WATER FALLS, RIVERS & STREAMS, LAKES, AND OCEAN SCENICS
WILDLIFE & NATURE


UNDERWATER
MARINE LIFE (FISH, CORALS, SPONGES, ETC.
STANDARD, WIDE ANGLE, AND MACRO PHOTOGRAPHY
SCENICS
SHIP WRECKS
DIVING OPERATIONS AND EQUIPMENT

FOR ADDITIONAL INFORMATION CONTACT GTI !