LITIGATION IMAGERY & GIS SUPPORT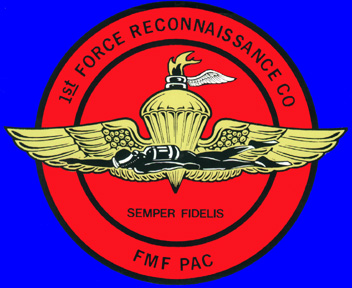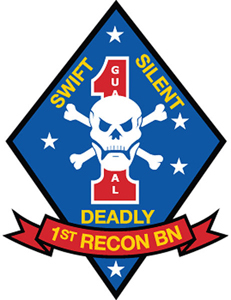 WHEN COMBAT STARTS, OUR
TROOPS DESERVE 100% SUPPORT

IT IS NOT NECESSARY TO ELABORATE ON THE MERITS OF VISUAL DOCUMENTATION AND APPROPRIATE 2D AND 3D IMAGES AND GRAPHICS, AS AN INPORTANT FORMS OF EVIDENCE IN COMPLEX LEGAL CASES. THEREFORE, ANYTHING THAT CAN BE DONE TO IMPROVE THE QUALITY, EFFECTIVENESS, OR CREDIBILITY OF SUCH IMAGES WOULD BE OF BENEFIT. THIS IS PARTICULARLY TRUE IN CASES WITH EXTENSIVE TECHNICAL INFORMATION, ON SUBJECTS THAT THE AVERAGE JURY HAS NO BACKGROUND.
GEO-TECH IMAGERY HAS OVER THIRTY (30) YEARS EXPERIENCE IN TECHNICAL AND PROFESSIONAL LITIGATION PHOTOGRAPHY AND VIDEO. PHOTOGRAPHIC AND VIDEO CAPABILITIES ARE SUPPORTED BY AN EXTENSIVE PROFESSIONAL BACKGROUND, INCLUDING GEOLOGY, AIRPHOTO INTERPRETATION, LAW ENFORCEMENT POLICE OFFICER, HELICOPTER PILOT, NAVY TRAINED DIVER, AND FOURTY (40) YEARS EXPERIENCE IN DIGITAL IMAGING, GRAPHICS DESIGN, GIS, AND EXHIBIT DEVELOPMENT. THIS COMBINATION OF SKILLS PRODUCES SUBSTANTIAL IMPROVEMENTS IN CAPABILITIES IN TECHNICAL LITIGATION CASES.
IN THESE TYPES OF LITIGATION'S, IT IS AS IMPORTANT TO KNOW WHAT SHOULD BE DOCUMENTED, AS IT IS TO KNOW HOW TO DOCUMENT THE FEATURES. GTI's GEOTECHNICAL AND LAW ENFORCEMENT BACKGROUND PROVIDES THIS EXPERTISE. IT ALSO ALLOWS EFFECTIVE AND EFFICIENT COMMUNICATIONS, WITH OTHER EXPERT CONSULTANTS. VARIOUS TYPES OF IMAGERY, AND GIS DATA SETS CAN THEN BE PLANNED, AND GENERATED, TO DOCUMENT, SUPPORT, AND CLARIFY TESTIMONY.
CAPABILITIES AND SERVICES.
EXPERT WITNESS CAPABILITIES

AERIAL, GROUND, & UNDERWATER PHOTOGRAPHY

INFRARED PHOTOGRAPHY

AIRPHOTO INTERPRETATION

GEOTECHNICAL PHOTOGRAPHY

DIGITAL IMAGING

GIS DATA DEVELOPMENT & PRESENTATION
GEOTECHNICAL INVESTIGATION EXPERIENCE
LAND USE & DEVELOPMENT

CONSTRUCTION DEFECTS

LANDSLIDE & SLOPE FAILURES INVESTIGATIONS

FAULT STUDIES

DIFFERENTIAL SETTLEMENT & DISTRESS INVESTIGATIONS

MUD FLOW & FLOODING DAMAGE

GEOTECHNICAL & ENGINEERING INVESTIGATIONS

PRODUCT LIABILITY RELATED TO LAND USE

TRAFFIC ACCIDENTS

ENVIRONMENTAL & HAZARDOUS MATERIALS

DIGITAL VIDEO DOCUMENTATION & NON-LINEAR EDITING IN 2D AND 3D

TRIAL EXHIBITS & PRESENTATION DEVELOPMENT

AIRPHOTO SEARCH SERVICES AVAILABLE ON REQUEST
TRIAL EXHIBIT
DIGITAL IMAGES ARE GENERATED WITH THE LATEST IN HIGH RESOLUTION DIGITAL CAMERA SYSTEMS, WITH GPS ENCODING, AND IMAGE VERIFICATION SYSTEMS, THAT WERE DESIGNED FOR LAW ENFORCEMENT AND COURT APPLICATIONS.
SUBSTANTIAL COST SAVING CAN ALSO BE REALIZED THROUGH VARIOUS APPLICATIONS OF TECHNICAL PHOTOGRAPHY AND VIDEO. TRIAL EXHIBITS ARE THEN DEVELOPED IN ACCORDANCE WITH NEED. GTI MAINTAINS IT'S OWN PHOTO & DIGITAL LAB FACILITES, WITH LARGE FORMAT PRINTING AND MOUNTING, TO SUPPORT THE CHAIN OF EVIDENCE, AND TO ALLOW DIRECT DEVELOPMENT OF EXHIBITS.
GIS SOFTWARES ALLOW THE INTERGRATION OF GPS LOCATION DATA SETS, FOR 2D AND 3D IMAGES.
GTI'S STEREO (3D) COMPUTER SYSTEMS PROVIDE FOR THE DEVELOPMENT OF 3D TRIAL EXHIBITS THAT CAN BE PRODUCED IN HARD COPY, VIEWED AND MANIPULATED ON COMPUTER DISPLAYS, OR DIGITAL PROJECTORS IN MULTIPLE FORMS.

250,000+ FRAME STOCK PHOTO LIBRARY
GTI HAS A STOCK PHOTO LIBRARY OF OVER 250,000 FRAMES COVERING 1928 TO THE PRESENT. MANY GEOLOGIC AND SOILS FAILURES ARE PHOTOGRAPHED AS SOON AFTER FAILURE AS POSSIBLE, AND THE IMAGES STORED FOR USE. THEREFORE, IT IS POSSIBLE THAT PHOTOGRAPHS ARE AVAILABLE ON EXISTING CASES, OR CASES THAT MIGHT DEVELOP IN THE FUTURE.
PHOTOGRAPHIC SEARCH SERVICES
IF GTI'S LIBRARY DOES NOT HAVE WHAT YOU NEED, GTI MAINTAINS LIST OF AIRPHOTO LIBRARIES NATION WIDE, AND REGULARLY DOES SEARCH OPERATIONS FOR CLIENTS. IF I CAN PROVIDE ANY ADDITIONAL INFORMATION, OR JUST ANSWER SOME QUESTION, PLEASE CONTACT ME.